Blog
Gardening Tools Gift Guide
Date Posted: 06 July 2020
2020 has been the year of many changes. It has also been the year of taking up new hobbies. As many of us have faced the prospect of having to fill hours and hours of time each day with something productive and meaningful during lockdown, masses of us have taken to finding new hobbies. Some turn to the piles of box sets that they've yet to touch, others decide to learn a new language. Others have decided to try their hand at the subtle art of gardening.
If a friend or family member of yours has recently found a passion for gardening, you may be thinking that this is the perfect opportunity to gift them something for an upcoming birthday, anniversary or any other special event to encourage them in their new venture. Perhaps they are already a seasoned gardener and you're looking for something extra special to buy them that you know they would never buy for themselves.
That's why we've created a gift guide tailored to those with a love and passion for everything green. Our products focus specifically on Japanese gardening, but can certainly be used by any sort of gardener. Perhaps some of these tools may even inspire your giftee to look to other forms of gardening and expand their experience even further.
Gardener's Gift Box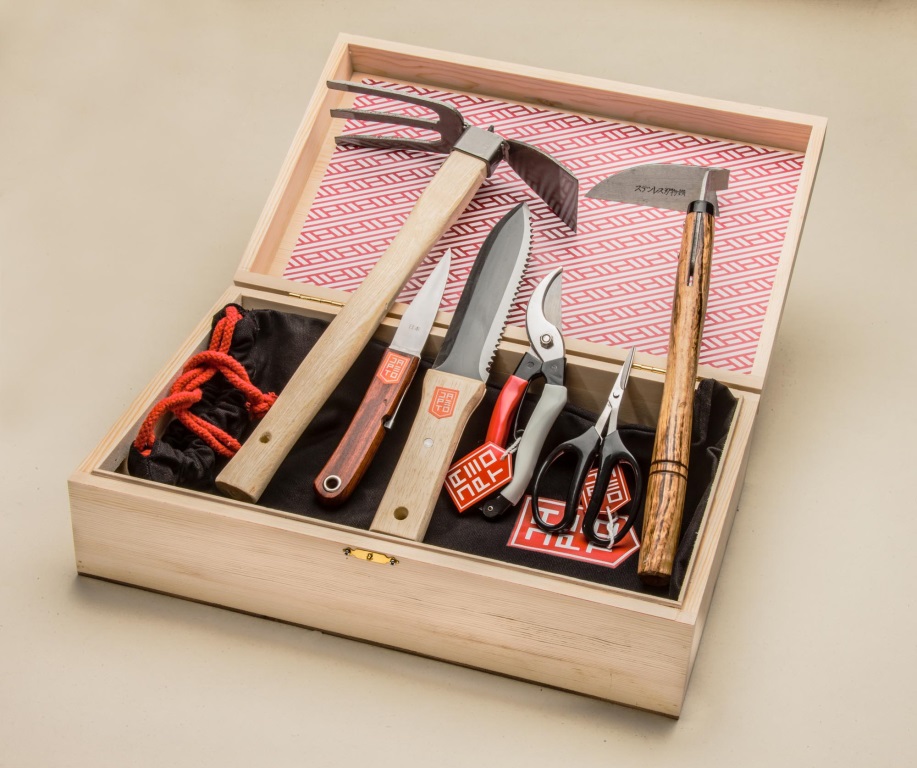 The most impressive and luxurious item on this list is certainly our Japanese Gardening Tool Gift Box, which includes some of our most popular and beloved products. This gift is perfect for beginners and experienced gardeners alike.
For those novices out there hoping to dip their toes into the beauty of Japanese gardening, this set will provide you with a fantastic collection of good quality tools that will make you feel that much more confident in your skills. As for those established gardeners, they'll be thrilled to receive a gift set like this. The design is pristine and the products are of a high quality finish, made with care and attention.
One of the most special aspects of this gift is that every single item can be personalised, whether it be on a handle, blade or holster. It can even be personalised with a special message on the lid of the gift box. Even when a gift comes straight from the heart, sometimes going that little bit further for your loved ones makes all the difference, and a personalisation can do just that. It's just part of what can transform a gardening tool into a treasured possession.
The Japanese Hori Hori Knife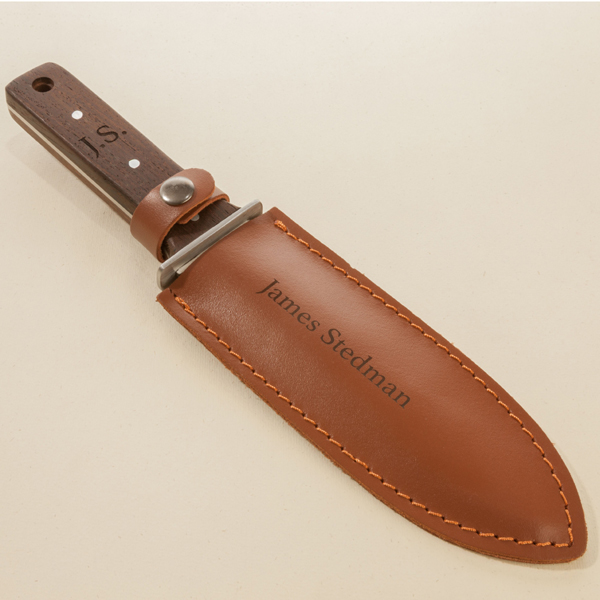 Of course, a gardener's gift box will not be the perfect gift for everyone. Perhaps they already own some of these tools and don't need a replacement, or perhaps an entire gift box isn't in your price range. Luckily, we sell all of the items included in the gardener's gift box separately. Even when they are not included as part of a set, each individual gardening tool comes in a Japeto canvas bag and presented in a beautiful craft cardboard box, making it a perfect gift with or without anything else to accompany it.
Our Japanese hori hori knife comes with a beautifully made rosewood handle, a leather holster and is made of robust stainless steel. Because of its concave shape, the knife is perfect for weeding and the dual purpose blade works perfectly for both cutting through roots as well as chopping.
This is a fantastic multi faceted blade that even ensures its user plants and seeds at the correct depth with a clearly marked depth gauge on the blade itself.
Japanese Garden Secateurs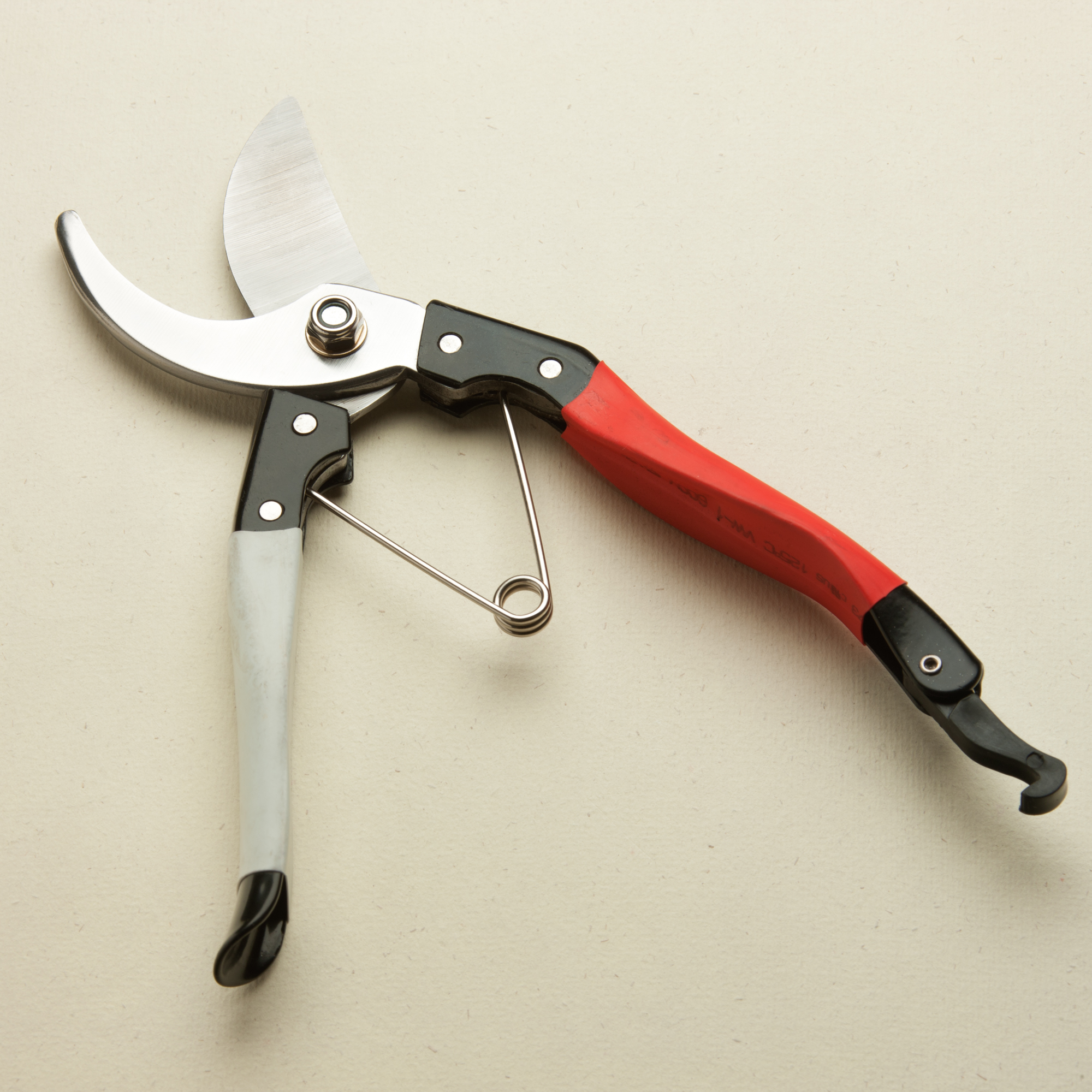 No gardener, novice or expert, is complete without a pair of trusted secateurs. These Japanese secateurs are designed with both style and functionality in mind. The V spring allows for a simple and crisp cut, while the latch at the bottom ensures that the gardener is always as safe as possible in the easiest way.
The latch is extremely easy to open and close. In fact, gardeners are able to close it one handed, simply by tapping it against their own body whilst occupied with something else. This is perfect for those moments when you find yourself up a ladder or in desperate need of an extra pair of hands as you hold plants and weeds in place for cutting.
The design is, of course, inspired by Japanese culture, resembling the colour of the Japanese flag (red and white). However, these bright colours also make it easier for your giftee to keep track of their brand new tool, especially if they've gotten carried away and are gardening into the night.
Japanese Garden Hoe and Digging Fork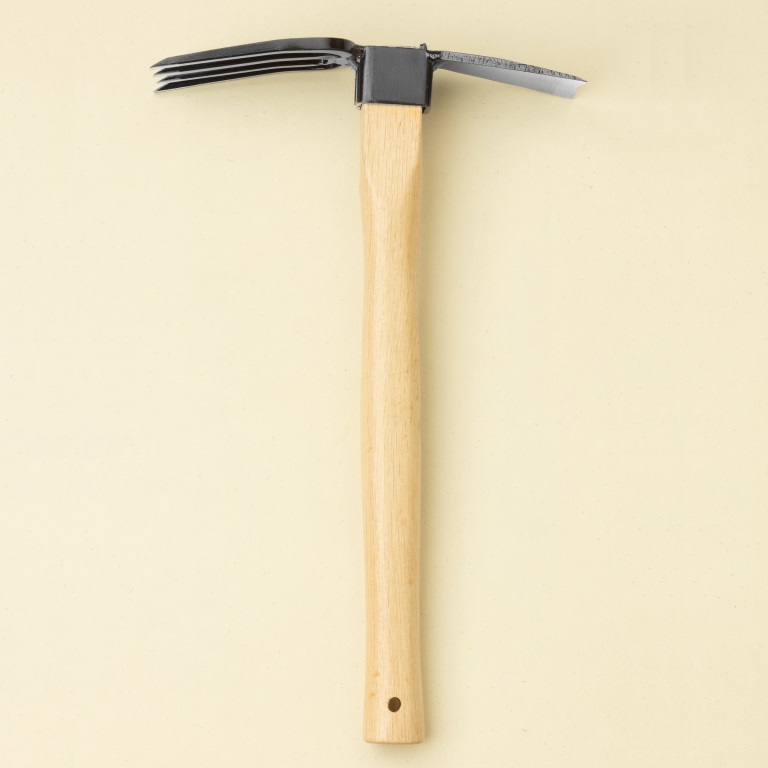 If you want your loved one to get a taste of traditional Japanese gardening, this is a fantastic gift to start with. The Japanese garden hoe, or the cuttlefish hoe as it is also known, has been used in Japanese gardening for centuries.
In Japanese, the tool is known as an ikagata and is known for being extremely versatile. The sharp edge of the hoe can be used for chopping out stubborn roots and weeds while the fork can be used for digging, scraping and turning soil. Essentially, this gift almost offers two Japanese gardening tools in one. Not only does it have a multipurpose use, but the product is perfectly balanced, making it extremely easy and pleasant to use.
There is a reason why Japanese gardeners have been turning to a tool like this for so many years. Its versatility is matched only by its robust nature and exceptional quality, and it is bound to stand the test of time. You may even find that the recipient of this gift neglects their more conventional gardening tools in favour of the sturdy and adaptable ikagata.
Single Edge Weeder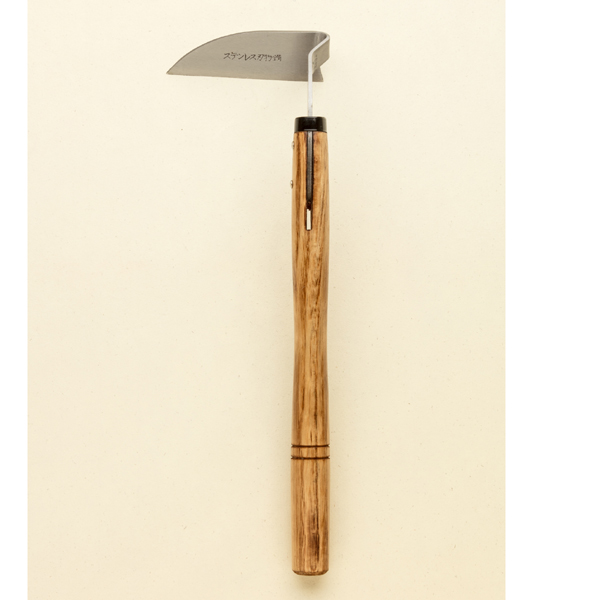 This Japanese gardening tool is just as traditional as the garden hoe and just as intuitive to use, for novices and experts alike. This kind of tool is a perfect dual purpose product for both slicing and weeding.
The single edge weeder is one of our best selling products, and so if you're unsure as to what to purchase to help your giftee start their collection, this is a good place to start. The ease of use will be perfect for novice gardeners, whereas its multiple uses will thrill anyone in need of a good quality, multifuncional gardening tool.
Japanese Garden Scissors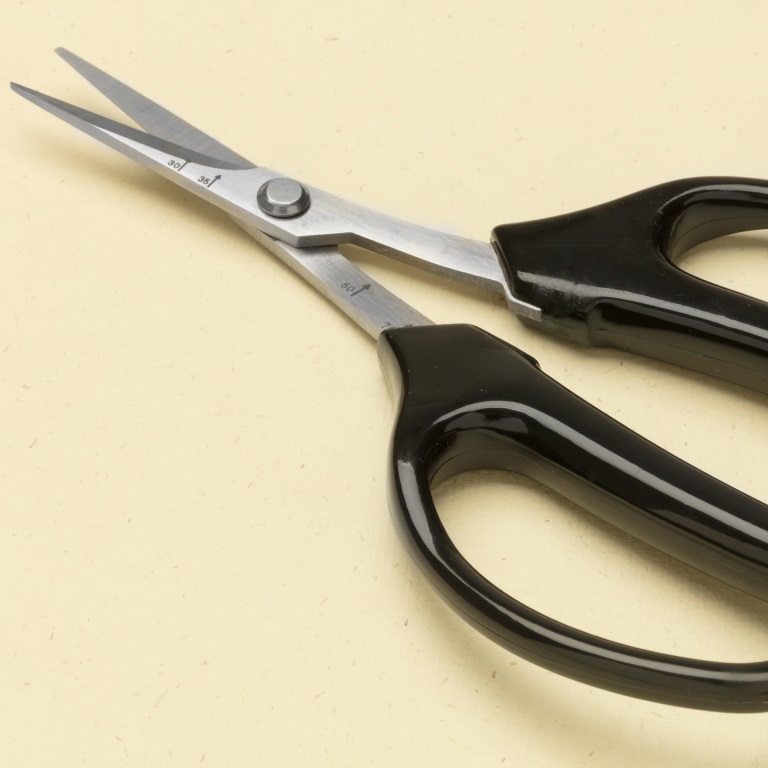 No gardener's set is complete without a pair of reliable and sturdy garden scissors. But why should you settle for just any pair? We believe that every single part of your gardening kit, no matter how long you've been gardening, should be special.
By gifting someone a pair of Japanese garden scissors from Japeto, you can be sure that they are receiving the highest quality, as well as a beautifully packaged item that is ready to be personalised. And when the weather doesn't allow for gardening, these scissors can be used for indoor purposes just as easily.
Folding Japanese Grafting Knife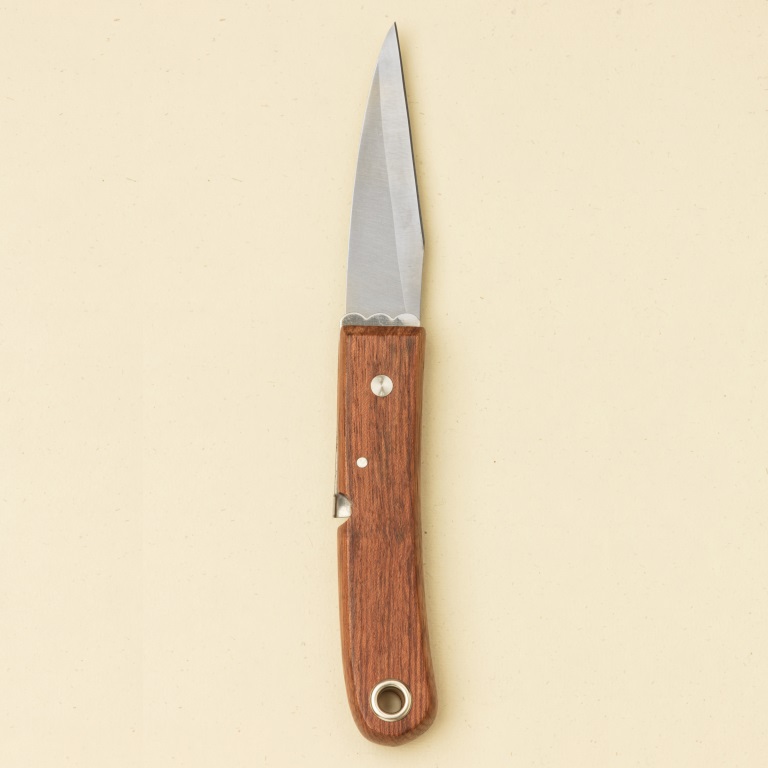 The final item to be found in the gardener's gift box is this stunning folding knife that can be used for a multitude of projects and purposes. The handle is made of a stunning varnished wood, and the blade, like all of our tools, is made from stainless steel to ensure the best quality possible.
The professional Japanese grafting knife is the perfect small, affordable gift for a friend or family member alike.
__
Purchasing a gift for a gardening enthusiast can be rather challenging. You either face the classic dilemma of deciding what to get the person who has everything, or you don't know where to start. However, by choosing a gift based on quality and durability, you're sure to impress your loved one with an item that they will be able to keep for years. At Japeto, we ensure to make quality gardening tools that are perfect for someone of any skill level.