Blog
Jobs in the Garden Part II
Date Posted: 06 February 2019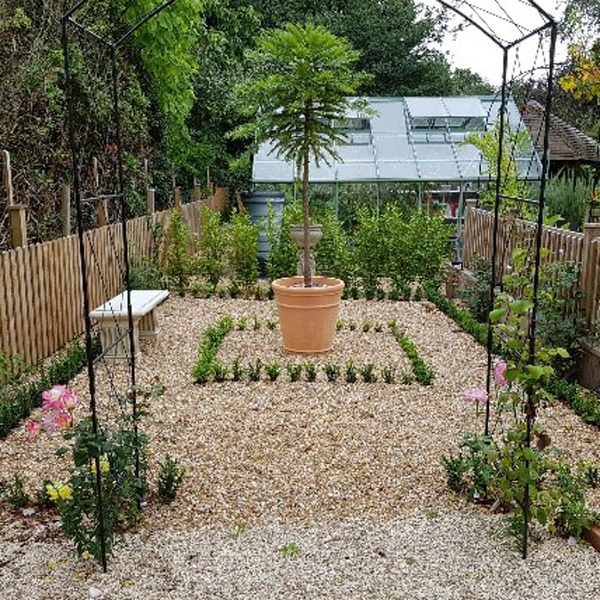 To a large degree the parterre is complete at last and we must now wait for a year or two for the box hedge to grow to about 450 mm (approx. 18 inches) in height. The only work necessary is the tying back of the 6 climbing roses and light trimming of the background New Zealand privet (Griselinia littoralis) using our long handle shears. Weeding is on the whole not necessary as we laid down weed matting before covering it with the gravel.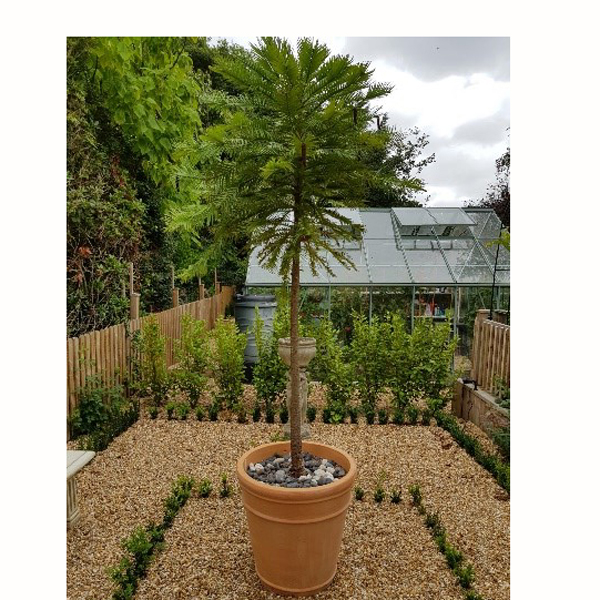 The Wallemi pine (Wallemia nobilis) in the centre has grown well in its new large terra cotta pot. During the hot spell in June and July we watered everything daily and fed with liquid fertilizer regularly.
The new herbaceous border has worked really well and we are now planning a further similar border on the other side of the path. We shall take up the grass area which is difficult to mow, being rather narrow for most of its length, and plant the border up in the spring.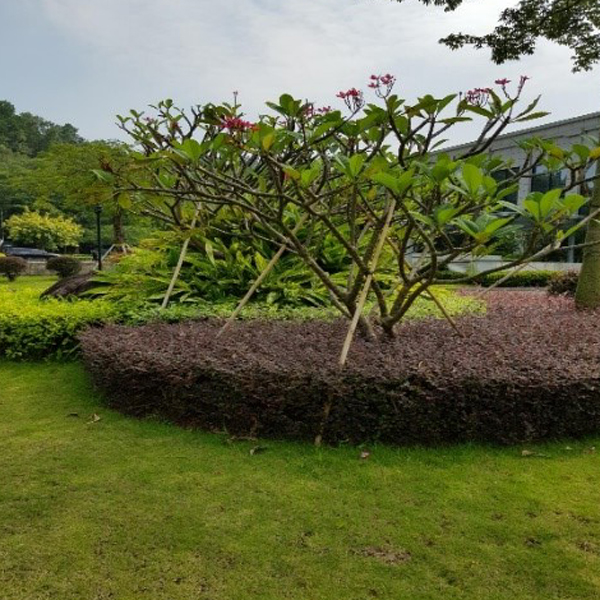 Layered border Hualuxe Hotel, Yangjiang, Guangdong.
I love the way the Chinese organise their formal gardens in parks and other spaces. Over the years of visiting China I have always thought that I could achieve something similar in our own garden and this is now the other winter project. We have a path (part of the one referred to above) which runs beside the main lawn which will form the edge of the new border. The border will be in two parts with a path between (for access to the lawn). As in China my plan is to use different height levels: at the base level there will be multiple plant cover using maybe 3 different species. Single stemmed small trees will be planted within the ground cover. The very rough sketch shown here will give an idea of what I am planning.